Welcome
Yale Alumni in Energy (YAE) is a group of alumni from Yale College and the various graduate and professional schools at Yale who share an interest—professional or personal—in energy.
YAE membership is open to Yale students, faculty, and alumni around the world. An annual conference, active blog, and other member-driven events will provide avenues for a regular and robust exchange of ideas. Whether your interests are in research, economics, policy, management, or the environment, we welcome your input.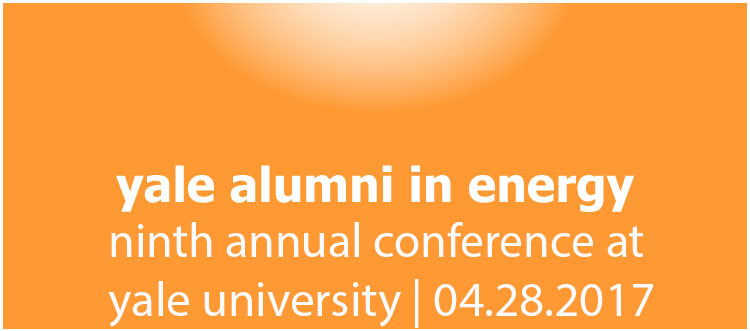 Ninth Annual Conference on Yale University's School of Management
Friday, April 28, 2017
Join us for an all-day conference to share ideas and experiences with energy industry leaders, key policy makers, renowned economists, management experts, and top researchers from throughout the country.